Feb 22, 2023 • 1
minute read
Stripe Integration
Easy, accurate and inexpensive sales tax compliance for Stripe sellers. TaxCloud relies on the Stripe API but is not endorsed or certified by Stripe, Inc.
Step by step guide to connecting your Stripe account with TaxCloud
1. Navigate to the TaxCloud and sign in to your account.

2. After signing in, click the Settings navigation button and then click the Stores & Websites icon.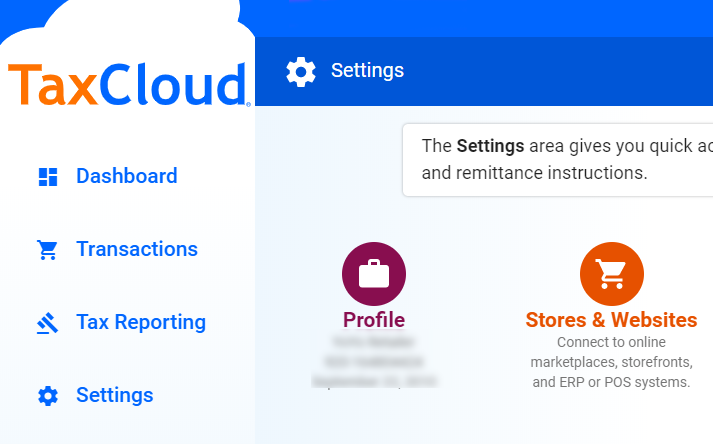 3. The Stores page allows you to add a new store.

4. On the Add Store dialog, select the Stripe marketplace, and be sure to set the Automatic Monthly Import to true.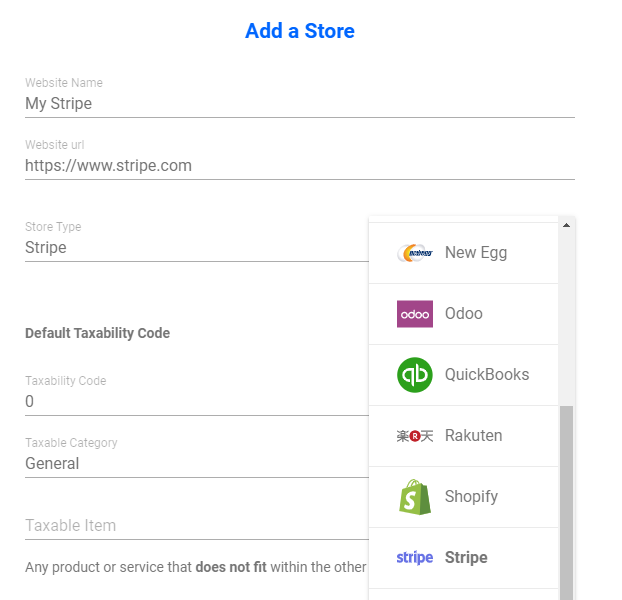 5. Now you will need to link the TaxCloud app to your Stripe store. Select Link Account at the lower right of the card.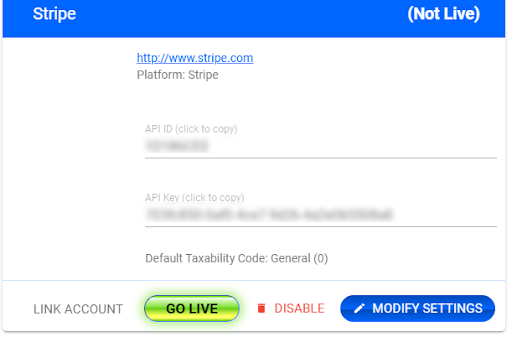 6. This will bring you to Stripe, where you will be able to install the TaxCloud app. This grants TaxCloud the authority to view your Stripe Account data and orders so we can help you calculate, collect, and remit sales tax to the states where you have sales. Click on the button on the lower right that reads Connect my Stripe account.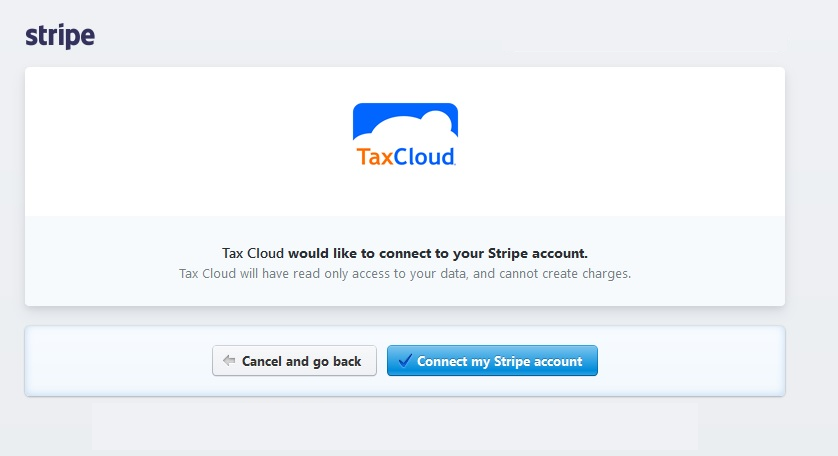 7. You will now return to your TaxCloud dashboard where you will see your store listed at Stripe.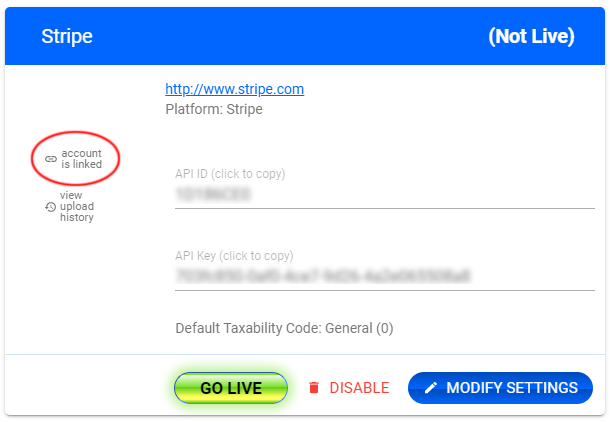 8. When you are ready to submit live transactions to your account make sure to select the Go Live button.  Accounts that are already live, will have a Live label instead of the button.